Description
2.0 Multimedia Speaker D-015
This is audio peripheral Multimedia Speaker D-015. The equipment of Notebook/PC/laptop/desktop, High fidelity acoustic, clear stereo sound, noise resistant, Computer Speakers with compact size, lightweight, travel size, perfect for a Laptop user, Laptop Speaker is also used for all 3.5mm audio devices, but need PC supply power as well, 100% brand new and high quality. Convenient to use quality, Low power consumption. Loudspeaker Output. Portable, easy to carry. Black color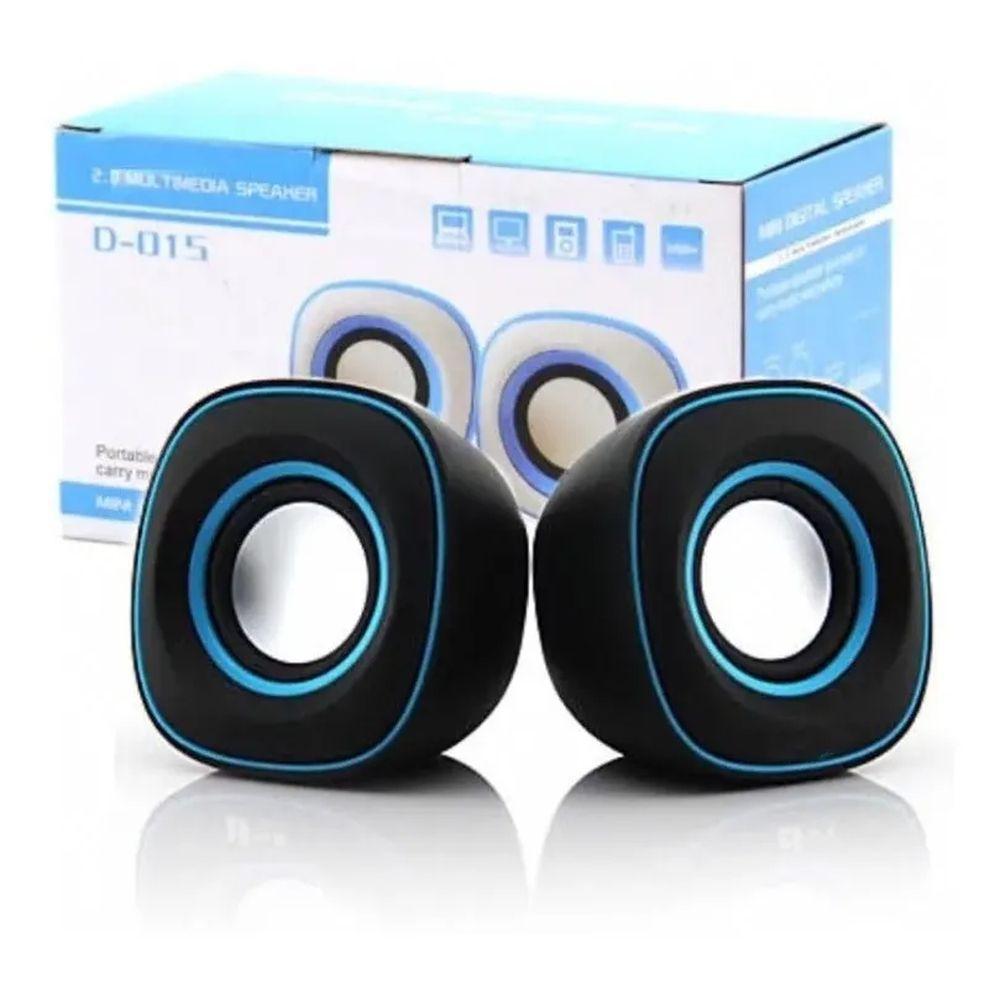 More:
In addition, compliance with acoustics and aestetics rationale, Flexible 2.0 audio sound with distinct tone levels, Small sized design, easy to take , We have these Computer speaker in multi colors , Color of Speakers delivered as per colors available in stock.
Portable Speakers and easy to carry music everywhere
Model: D-015
Power Output power: 3Wx 2 (RMS)
Frequency Response: 90Hz 20KHz
Power supply voltage: DC5V
Speaker unit: 2 x 2(2.0 audio)
Separation degree: 70dB
Standard Impedance: 4 Ohms
AUX and USB Cable
3.5mm Jack
Sound quality is crucial when making calls and streaming multimedia. We always want to use the best headset for each environment, connection type, and personal wearing preference. We assume that "all headsets are created equal," but that is not the case. Recently, we heard the statement: "Jack connections work more reliably than USB ones" when used with PCs; in fact, USB headsets offer more benefits and better sound quality, as well as reliability. We recommend USB headsets over 3.5mm headsets when connecting to computers, and here's why:
Jack connections, or 3.5mm connectors, are pin-shaped plugs that can support stereo sound and microphones, depending on the number of separate connector rings on the plug or jack. The 3.5mm jack has been a standard feature across numerous devices, especially portable ones, such as the transistor radio, Walkman, and most recently, different makes and models of smartphones. They can also be used with computers that have the 3.5mm jack plug. The 3.5mm uses the device's sound processing system, such as a computer's sound card, for analog sound.