Description
SOKANY Automatic Soap Dispenser Liquid
SOKANY Automatic Soap Dispenser. Stay clean and germ-free with just a wave of your hand with Liquid Soap. This easy-to-use hands-free soap and sanitizer dispenser. Fill it with your favorite hand soap, dish soap, lotion, or sanitizing gel. Indeed, it's motion-activated and touch-free, so no germs indeed. Also no mess, no germs to spread around!. Plus, it lights up and chimes with every squirt. Surely Great for bathroom or kitchen.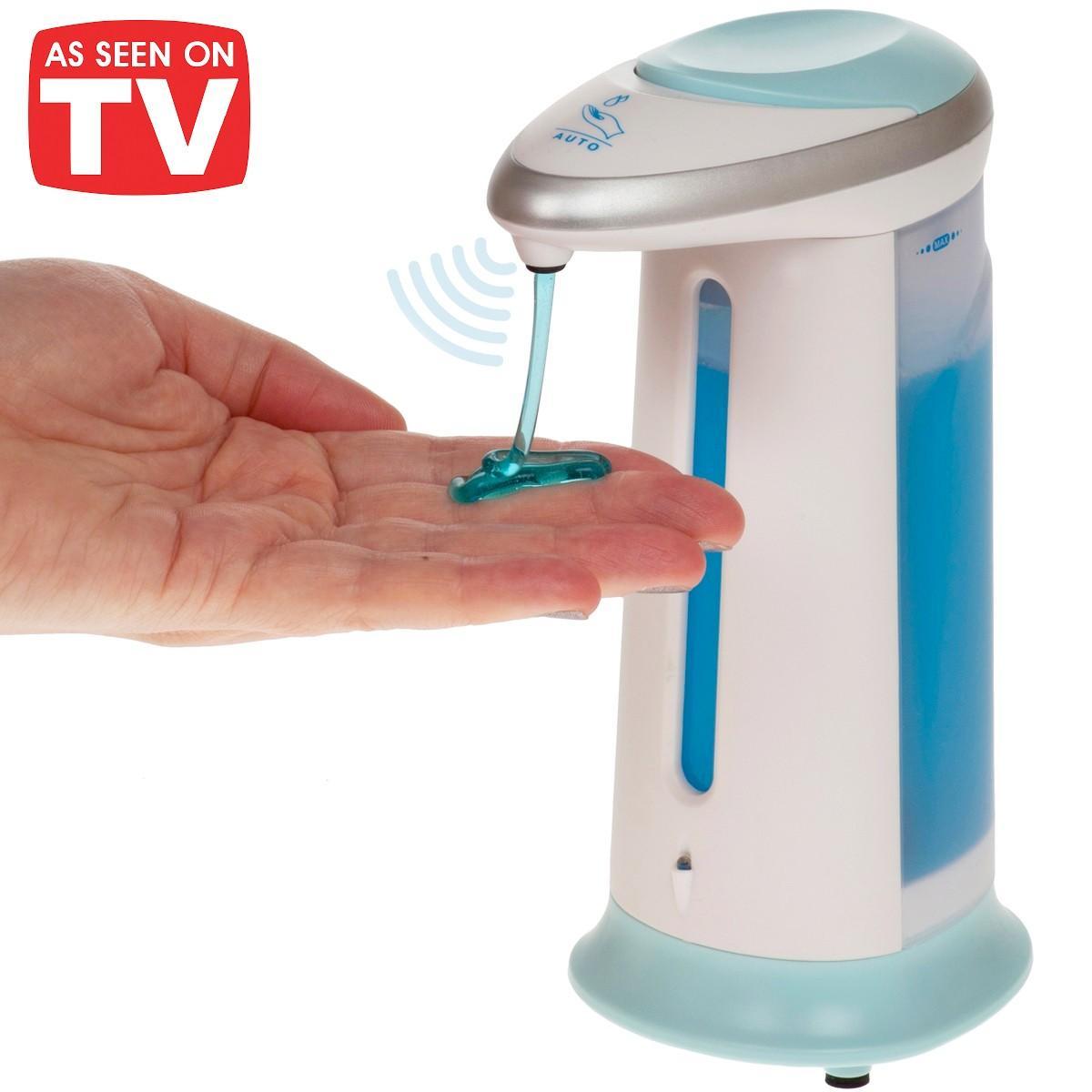 KEY FEATURES
– Pop-Up Lid for Easy Refills
– Built-In Infrared Smart Sensor Motion Activated
– Fully Automatic and Touch-Free Operation
– Clear Window to Display Fill Level
– Sanitary Prevents Cross Contamination & Germ Transfer
– Innovative Non-Drip Design Eliminates Waste. Mess- Use With Hand Sanitizer to Kill 99.9% of Germs
More:
Motion-activated – just wave your hand. Soap Magic gives you the perfect amount every time
Makes applying body lotion a breeze
Works with all liquid Soap dispenser. Lotions, and hand CLEANER
Great in the workshop for cleaning up without touching anything
Pop-up lid for easy refills
Infrared Sensor
Clear window shows fill level
Motion-activated
Lights up and chimes
Pop-Up lid for easy refills.
Built-in infrared smart sensor-motion activated.
Fully automatic and touch-free operation.
Clear window to display fill level.
Sanitary: Prevents cross-contamination
Handwashing helps prevent the spread of infectious diseases
A number of infectious diseases can be spread from one person to another by contaminated hands.
These diseases include gastrointestinal infections. Such as salmonellosis, and respiratory infections, such as influenza, colds, and coronavirus (COVID-19).
Washing your hands properly with soap water. Help prevent the spread of the germs (like bacteria and viruses) that cause these diseases too.
Similarly Respiratory infections can cause serious complications. Especially for young children, the elderly. Those with a weakened immune system.
You should wash your hands thoroughly:
after using the toilet
after changing nappies
before, during, and after preparing food
between handling raw and cooked or ready-to-eat food
before eating
after blowing your nose, coughing, or sneezing
after using a tissue or handkerchief
before and after attending to sick children or other family members
after smoking
handling rubbish or working in the garden
after handling animals
when you get home. Also Arrive at other people's homes, at venues, or at work.