Description
ALFA WIRELESS NETWORK ADAPTOR/ USB LAN 802.11N
This ALFA WIRELESS NETWORK ADAPTOR USB LAN impresses with its enormous range and its small dimensions. In addition, it connects your computer fast, safe, and comfortable.WiFi routers or other wireless devices. The device is compatible with IEEE 802.11n, 802.11g, and 802.11b standards with a transmission speed of up to 150mbps. The removable 80 mm Antenna guarantees excellent communication. With your router even in difficult environments. This wireless dongle supports WEP, WPA, or WPA2 encryption, so providing you with the current safety standards for your data connections.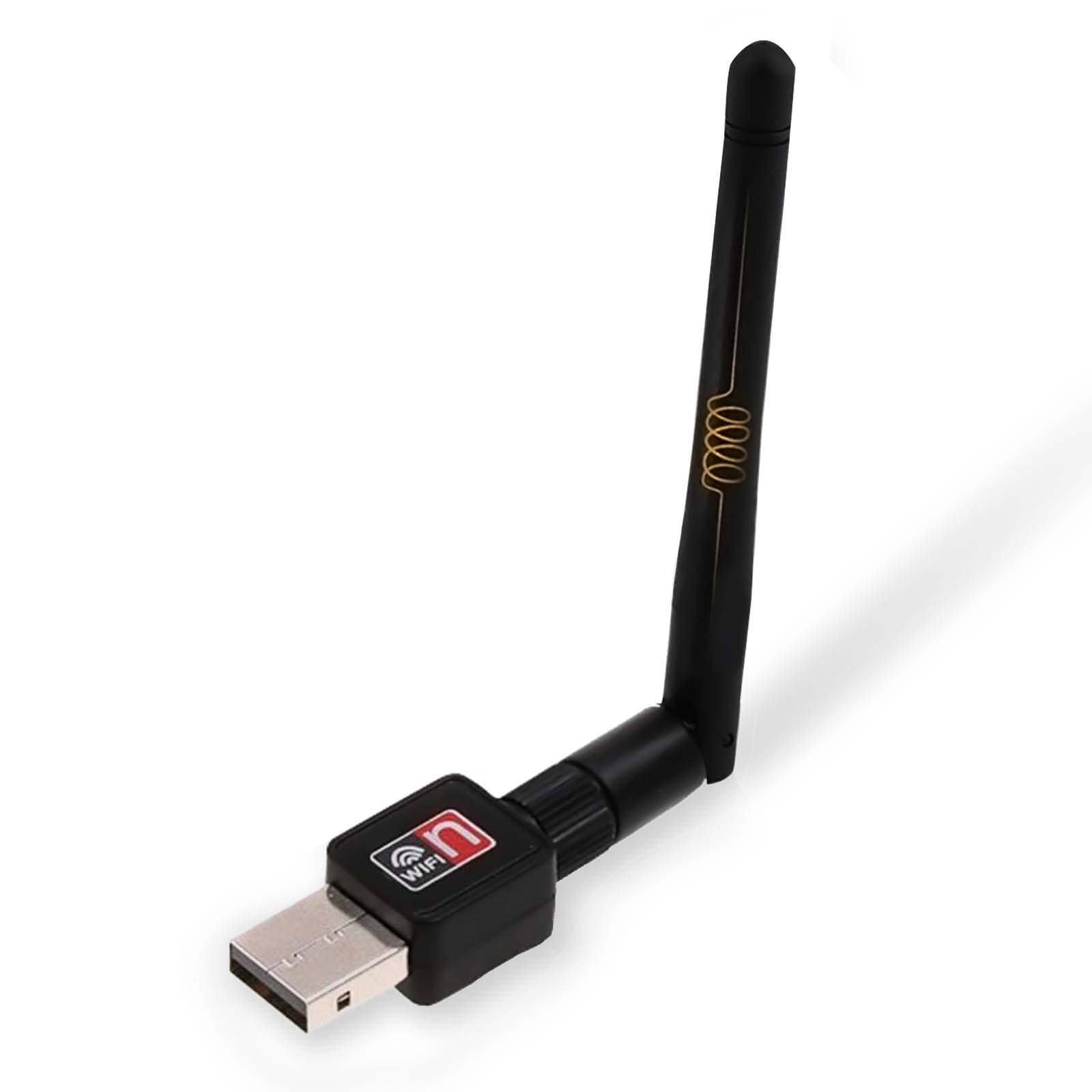 More:
In addition, you can use the WPS button (Wi-Fi Protected Setup). Easily establish a secure connection with your wireless network at the touch of a button altogether! Using Microsoft Windows 8: An installation of driver drivers from the CD is not necessary. The WiFi adapter will be automatically detected by the system Plug and Play Function for Windows 8. Details: – Up to 150Mbps & 300 Mbps – 80 mm external Antenna – IEEE 802.11 b/g/n compatible – Transmission frequency 2.4 GHz – Encryption 64 / 128 Bit WEP/ WPA/WPA2/802.1x – Supports Infrastructure and ad-hoc networks – Connection: USB 2.0
Features of ALFA WIRELESS NETWORK ADAPTOR:
Meets 64/128-bit WEP, WPA, and WPA2 security standards
Provides 300Mbps transmission rates
WPS (PBC and PIN) enabled device
Supports Soft AP to establish a quick wireless LAN network
Complies with Windows Vista/XP/2000/7/10, Linux, MAC OS


Package Include :

1 x ALFA WIRELESS NETWORK ADAPTOR
1 x CD Driver
ALFA WIRELESS NETWORK ADAPTOR By digitemX
DigitemX is a Multi-service providing company. They are mainly helping people to get subscription plans for reasonable prices for various services and they giving software solutions and digital marketing services. They provide a loyal and trusted service to their customers. To represent this connection between the business and clients I added two light green dots in the logo. It also represents DigitemX is working remotely. The last letter "X" has a symbol of a bird. which means we are quick and working on time. That symbol also says clients can feel free like a bird. cause we are providing a limitless reasonable service to them.